Attention all dog lovers! If you're a brand manager in the dog industry or a dog influencer looking to grow your online presence, this blog post is for you. In a world where dogs are more than just pets - they're family - the industry has exploded with innovative products, services, and influencers. From personalized dog food to social media-savvy dogs with thousands of followers, the world of dogs has never been more exciting. But with so many options available, it can be overwhelming to navigate this crowded space. We've put together this blog post to highlight some of the latest trends and best practices for dog brands and influencers. Whether you're looking to launch a new product, collaborate with influencers, or build a loyal following, this blog post is packed with valuable insights and actionable tips to help you stand out in the dog world. So grab a leash, a bowl of water, and let's dive in!
---
Top 15 Dog Trends of 2023
1. Dog-friendly workplaces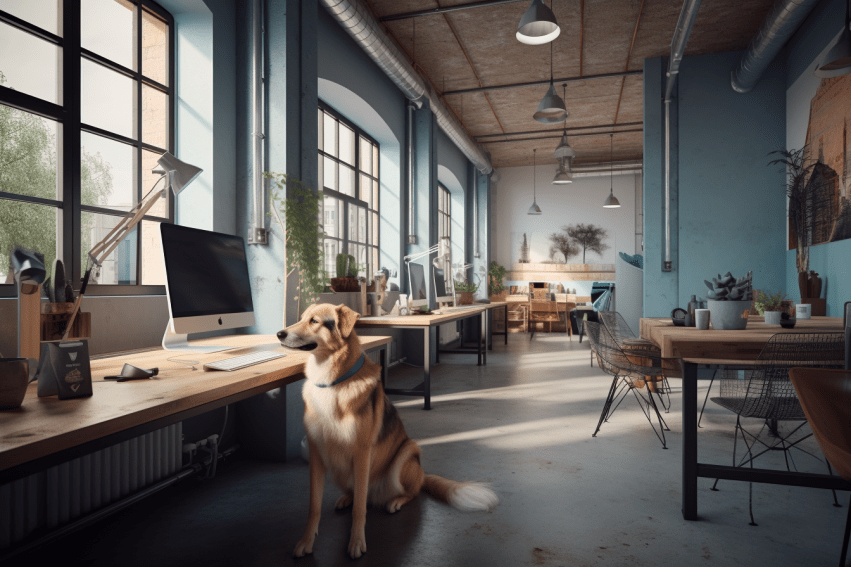 More and more companies recognize the benefits of allowing dogs in the workplace, which can improve employee morale, reduce stress, and increase productivity.
2. Virtual dog training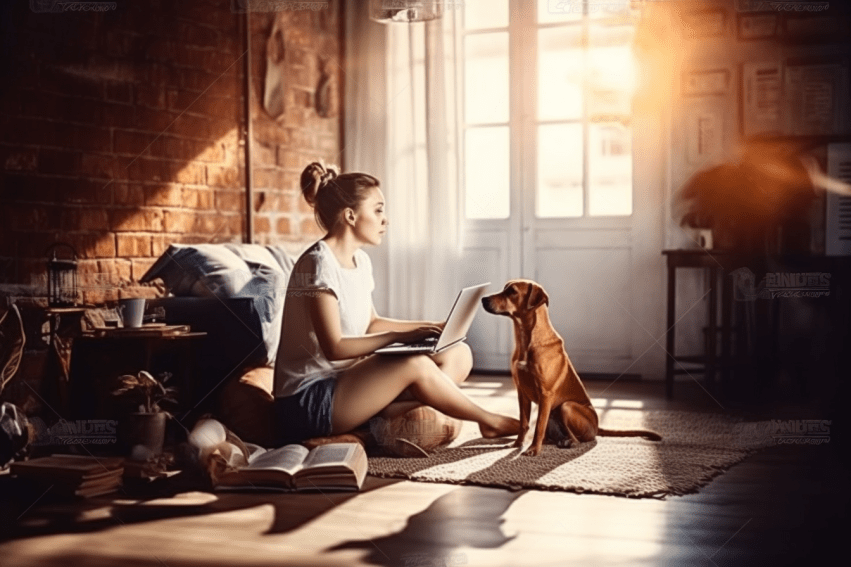 With the adoption of virtual technologies, we may see an increase in online dog training programs that allow pet owners to train their dogs from the comfort of their homes.
3. Sustainable and eco-friendly dog products
With growing awareness of environmental issues, we may see an increase in sustainable and eco-friendly dog products, such as biodegradable poop bags, recycled dog toys, and eco-friendly dog beds.
4. Dog DNA testing
As genetic testing becomes more affordable and accessible, we may see an increase in dog DNA testing, which can provide insights into a dog's breed, health risks, and ancestry.
5. Dog-friendly travel
As more people adopt dogs and consider them part of their family, we may see an increase in dog-friendly travel options, such as hotels, restaurants, and transportation.
6. Telemedicine for dogs
With the increasing availability of telemedicine services, we may see an increase in virtual veterinary consultations for dogs, which can provide convenient and cost-effective healthcare options for pet owners.
7. Social media influencers for dogs
With the rise of social media and influencer marketing, we may see an increase in social media influencers who are dogs, which can promote dog-related products and services to a wider audience.
8. Smart homes for dogs
As more homes become intelligent and connected, we may see an increase in smart home devices and systems designed for dogs, such as automated feeding systems, bright dog doors, and interactive toys.
9. Emotional support dogs
With growing awareness of mental health issues, we may see an increase in emotional support dogs, which can provide comfort and companionship to individuals with mental health conditions.
10. Dog-friendly technology
As technology becomes more integrated into our daily lives, we may see an increase in dog-friendly technology, such as mobile apps, voice assistants, and virtual assistants designed to interact with dogs.
11. Sustainable packaging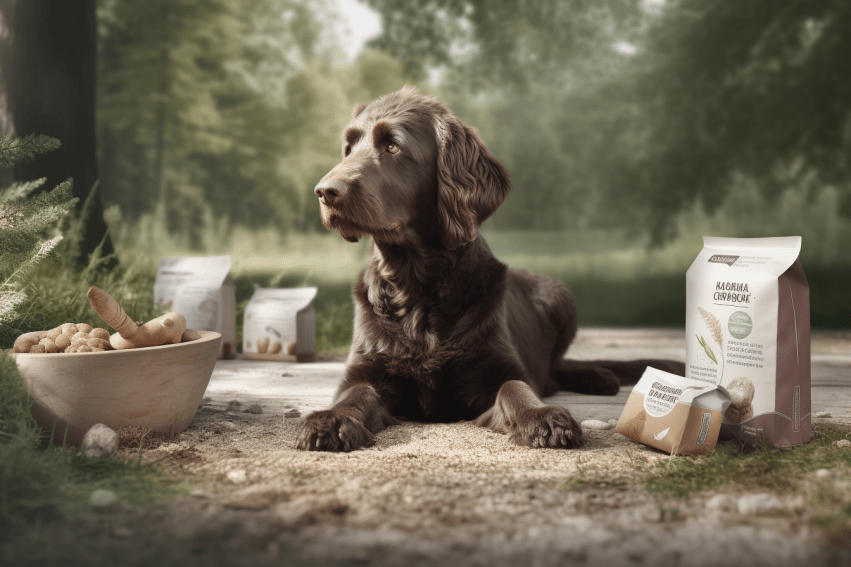 With growing concern over plastic waste and environmental impact, we may see an increase in sustainable and biodegradable dog food packaging, such as compostable bags and containers.
---
Social Media Dog Trends of 2023
In recent years, the social media landscape has seen significant changes. Meta's decline, TikTok's rise, and Twitter's management shift have dominated the headlines. For dog brands and influencers, staying ahead of the curve is crucial. Let's focus on major trends for dog brands and influencers in 2023.
Facebook Dog Trends 2023
Maximizing AI-Recommended ContentAs Facebook's algorithm increasingly recommends content from non-followed pages and users, dog brands and influencers can reach a wider audience. To take advantage of this, focus on creating engaging content, such as informative articles, entertaining videos, or heartwarming stories that showcase your brand or pet's unique personality. Generating likes, shares, and comments can boost your brand's visibility and attract more followers.
Strengthening Audience ConnectionsAs Facebook prioritizes updates from friends, family, and followed dog influencers, it becomes essential for dog brands and influencers to maintain strong connections with their existing audience. Engage with your followers by responding to comments and messages, and create content that encourages interaction, such as polls or questions. This approach can help you retain your current followers while reaching new users through AI-driven recommendations.
Embracing Metaverse and Avatar Opportunities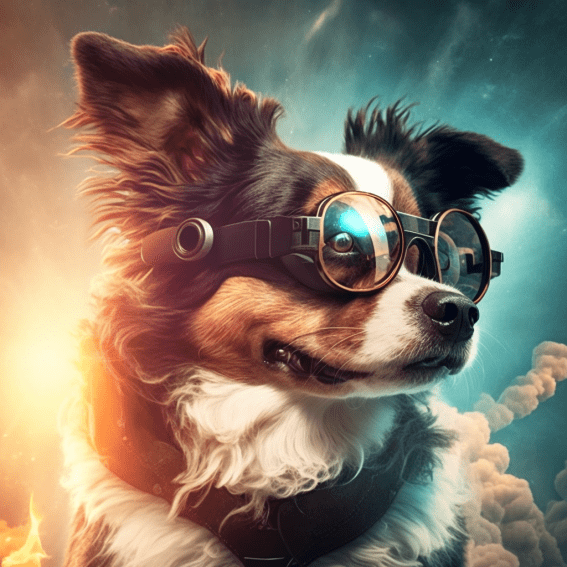 As Meta promotes avatar adoption and expansion in the metaverse, dog brands and influencers can explore sponsored items, themed outfits, and innovative ways to connect and engage digitally. For instance, consider creating virtual events or experiences where users can interact with your brand or pet's avatar, fostering a unique connection with your audience.
Adopting Direct Messaging AdsThe growth of direct messaging engagement on platforms like Messenger and WhatsApp has led to increased ad options tailored to this trend. Dog brands and influencers can use Click-to-Message ads to establish direct connections with their audience and offer personalized experiences, such as special promotions, product recommendations, or one-on-one conversations.
Leveraging VR and AR ExperiencesStay ahead of the curve by incorporating Meta's VR-based posts and augmented reality (AR) experiences into your dog brand or influencer strategy. Share immersive content from VR environments or use AR tools on Facebook and Instagram to create interactive experiences that uniquely showcase your brand or pet. By engaging creators and audiences in 3D object creation and other cutting-edge technologies, you can position your brand or pet as a leader in the evolving metaverse landscape.
Instagram Dog Trends 2023
Dog FashionStylish outfits, costumes, and dog accessories have become a popular trend on Instagram. Influencers and pet owners post photos of their dogs dressed in fashionable clothing or themed outfits, often corresponding to holidays or special events.
Dog ChallengesChallenges involving dogs frequently go viral on Instagram, with pet owners participating and sharing videos of their dogs completing tasks or reacting to specific situations. Examples include the "What the Fluff" or "Snoot Challenge."
Dog MemesFunny images or videos featuring dogs, often paired with witty captions or text, are a popular trend on Instagram. These memes often go viral, shared widely by users, and provide a lighthearted look at dog life.
Dog Training and TricksInstagram is a platform where dog trainers, pet owners, and influencers showcase their dogs' skills and training progress. These videos and images can inspire and educate other dog owners on training techniques, from basic obedience commands to impressive tricks.
Dog Rescue and Adoption StoriesMany Instagram users share their dog rescue and adoption stories, raising awareness about the importance of adopting pets from shelters or rescuing them from unfavorable situations. These heartwarming stories often inspire others to embrace or support rescue organizations.
Dog-Related Art and Merchandise
Instagram is a platform for artists and creators to showcase and sell dog-themed art, crafts, and merchandise. This trend includes custom pet portraits, dog-themed clothing, and pet and owner accessories.
YouTube Dog Trends 2023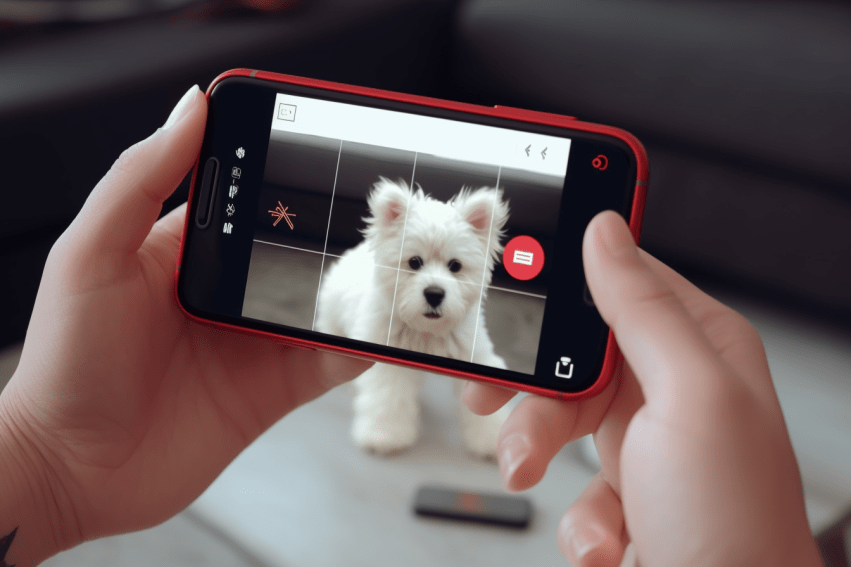 Dog VlogsDocumenting daily life with a dog, including walks, playtime, and other activities, has become increasingly popular on YouTube. Dog influencers and brands can create vlogs that showcase their dogs' personalities, promote a specific lifestyle, or highlight dog-friendly products and services.
Dog Training SeriesYouTube is an ideal platform for comprehensive dog training series, covering everything from basic commands to advanced techniques. Brands and influencers can create detailed, informative videos that build trust with their audience and position themselves as experts in the dog training field.
Dog Product ReviewsDog influencers and brands can create videos reviewing dog products, from toys and treats to grooming tools and accessories. These videos provide valuable information to pet owners and can help promote products that align with a brand's values and target audience.
Dog Care and Grooming TutorialsYouTube allows creators to post in-depth tutorials on dog care and grooming topics. Dog influencers and brands can create content that educates viewers on proper care techniques, grooming routines, and recommended products for different breeds and coat types.
Dog Rescue and Adoption StoriesSharing inspiring dog rescue and adoption stories on YouTube can raise awareness about the importance of rescuing and adopting needy pets. These stories can also help build a strong emotional connection with viewers and encourage support for dog rescue organizations.
Dog-Friendly Travel and AdventureDog influencers and brands can create content around dog-friendly travel destinations, outdoor adventures, and dog-friendly events. Showcasing dog-friendly activities and locations can inspire pet owners to explore new experiences with their pets and build a sense of community among dog lovers.
Collaborations with Other Dog InfluencersCollaborating with other dog influencers on YouTube can help increase a brand's visibility and reach new audiences. Collaborative videos can range from fun challenges to informative dog care and training discussions.
By tapping into these YouTube trends, dog influencers and brands can create engaging, informative, and entertaining content that resonates with their audience and helps them build a strong presence on the platform.
Emerging TikTok Dog Trends 2023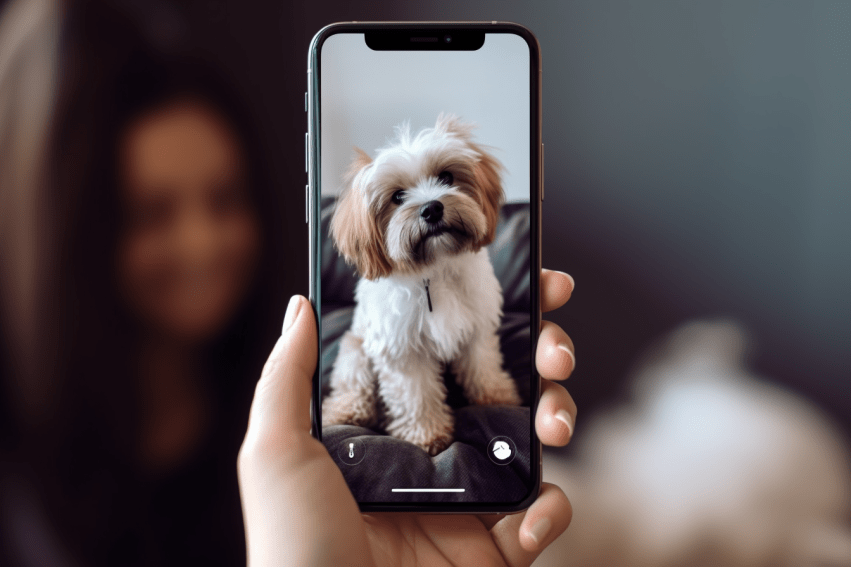 Virtual Reality Dog Experience
Explore the world from a dog's perspective using virtual reality technology to create immersive content for viewers. Dog influencer "Buddy the Brave" can create a VR video of a scenic mountain hike from a dog's perspective, providing an immersive experience for viewers and promoting a brand's outdoor gear for dogs.
Live Streaming with Dogs ExampleA dog food brand could collaborate with a famous dog influencer to host a live cooking show demonstrating healthy, homemade dog treat recipes while answering viewer questions in real-time.
Voice-Enabled Dog Content ExampleDog trainer "Max's Manners" can create voice-enabled dog training videos that work with Google Assistant, guiding pet owners through commands and positive reinforcement techniques step by step.
Sustainable and Eco-Friendly Dog Products Example"EcoPup," a sustainable dog product brand, can collaborate with dog influencers to showcase their eco-friendly dog toys, accessories, and grooming products through in-depth reviews and unboxing videos.
Wearable Tech for Dogs
As a dog influencer, you can review the latest smart collar, demonstrating its GPS tracking and activity monitoring features and providing insights into how it can improve the health and safety of pets.
Personalized Dog Care ExampleA series of breed-specific care videos can be created by dog influencer "The Canine Expert," highlighting the unique needs of different breeds, such as grooming tips, exercise requirements, and dietary recommendations.
Canine Health and Wellness ExampleA dog health brand can partner with a veterinarian and dog influencer to create a YouTube series discussing alternative therapies for common canine ailments, such as acupuncture, hydrotherapy, and the benefits of CBD products for dogs.
By incorporating these emerging trends into their content, dog influencers and brands can create engaging, innovative videos and live streams that cater to their audience's evolving interests and needs.
---
Pawsome Dog Product Trends to Watch
Get ready to fetch some tail-waggingly exciting trends in the dog product world! As pet parents become more discerning and pups more pampered, the industry unleashes innovative and paw-some products that will have every dog barking for more. From drool-worthy dog food to fashion-forward collars, these upcoming trends for 2024 are bound to make your brand stand out, and your furry friends' tails wag with delight. So, let's dig in and discover what's in store for our four-legged friends!
Dog Food Trends
Custom Canine Cuisine
As pet parents increasingly prioritize their furry companions' health and wellness, the personalized dog food trend is taking the pet industry by storm. No longer satisfied with one-size-fits-all kibble, discerning dog lovers seek bespoke nutrition plans tailored to their pooches' unique needs. Whether catering to specific dietary requirements, addressing health concerns, or just pampering their pups with gourmet delights, personalized dog food is about giving our four-legged friends the best.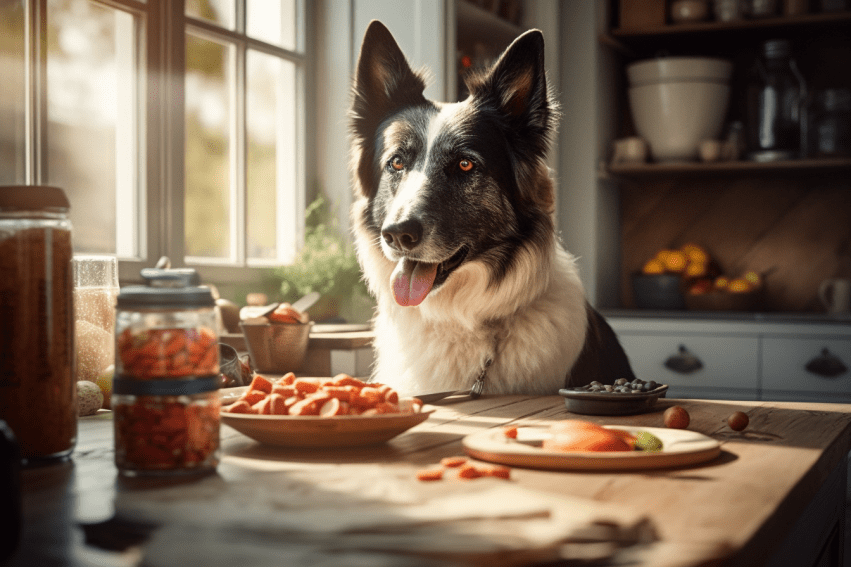 The personalized dog food movement is driven by the understanding that every dog is unique, with distinct dietary needs based on factors like breed, age, size, activity level, and potential allergies. By creating custom meal plans incorporating high-quality, natural ingredients, brands cater to this growing demand for specialized nutrition. This approach ensures that each furry friend gets the right balance of nutrients, vitamins, and minerals to keep them happy, healthy, and thriving.
As the personalized dog food trend continues to evolve, expect to see even more innovation in this space. Brands may leverage advanced technologies like AI and machine learning to create increasingly precise nutrition profiles and meal plans for their canine companions. Additionally, we might see a rise in eco-conscious, sustainable options as pet parents become more aware of the environmental impact of their dogs' diets. This trend signifies a commitment to providing our beloved pets with the utmost care, nutrition, and love, ensuring their well-being for years.
Dog Collar Fashion Trends
Canine Collar Couture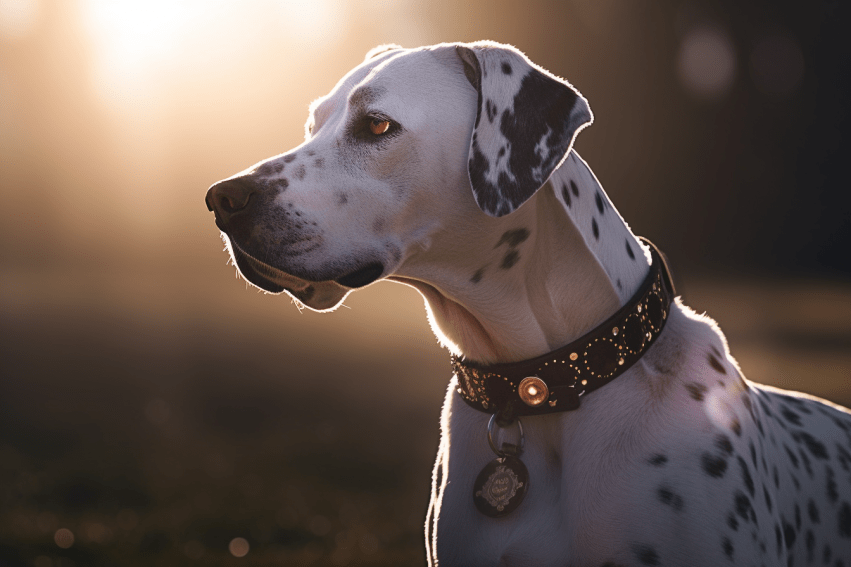 As dog fashion becomes increasingly popular, trendy and functional dog collar designs are rising. Modern dog owners want their furry friends to be comfortable and secure and express their unique personalities and style. In response, brands and designers create diverse collar options that cater to various tastes, needs, and functions, ensuring that every pup struts in style.
Smart Collars and Wearable Tech for Savvy Pups
As the Internet of Things (IoT) continues to expand, we may see an increase in smart collars and wearable technology for dogs, which can track their activity, monitor their health, and provide real-time feedback to pet owners.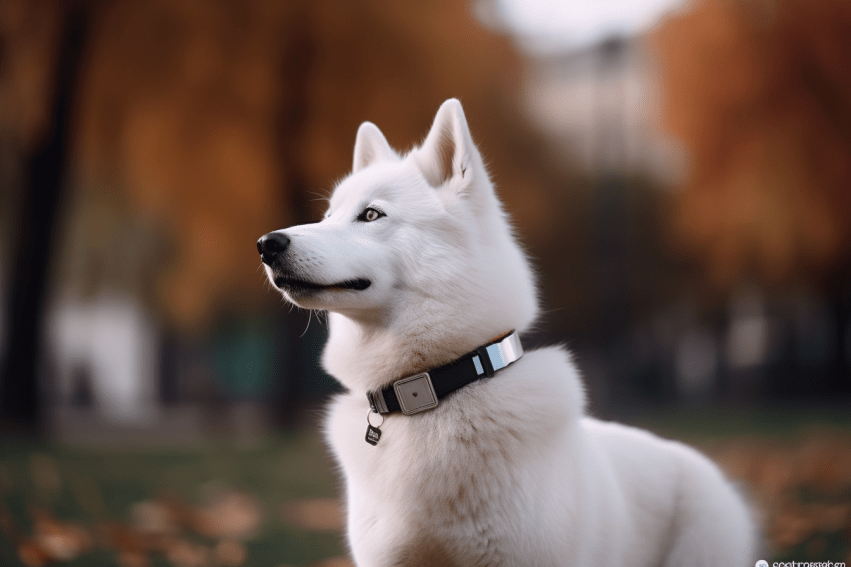 One of the most significant trends in dog collars is integrating smart technology. These innovative collars offer GPS tracking, fitness monitoring, and bark control. With a focus on safety and convenience, smart collars provide peace of mind to dog owners by enabling them to monitor their pet's location and health while offering a stylish and comfortable accessory for their furry companion.
Sustainable StyleAs environmental awareness grows, the demand for eco-friendly dog collars is rising. Brands now offer collars from sustainable materials like recycled plastics, hemp, and vegan leather. These eco-conscious options appeal to pet owners who want to make responsible choices while minimizing their environmental footprint. The blend of sustainability and style highlights the future direction of dog collar trends, where fashion and responsibility go hand in hand.
CBD products for dogs
The growing interest in CBD's potential health benefits has led to a surge in CBD-infused products for dogs, including treats, oils, and supplements.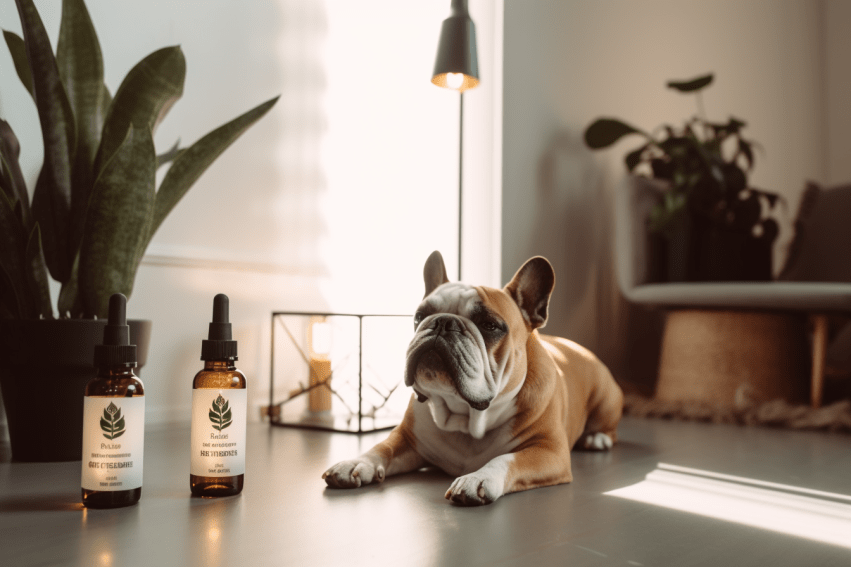 These products are designed to address various health issues, such as anxiety, inflammation, and pain management.
Dogfluence.com hosts several companies that run dog influencer campaigns featuring CBD products and are actively seeking dog ambassadors, like NatuPetand Candid Tails. By partnering with these brands, you can help promote wellness solutions for our furry friends while expanding your presence in this emerging market.
As more research is conducted on the potential health benefits of CBD, we may see an increase in CBD-infused products for dogs, such as treats, oils, and supplements.
---
Dog Trends Recap & Join Dogfluence!
Woof-tastic! You've just explored a great blog post, where we've unleashed the top dog trends for 2023, social media platform trends for dogfluencers, and the latest dog product trends that have tails wagging!
We hope you've enjoyed the journey from Instagram Reels to personalized dog food and everything in between. It's time to put your creativity into action and make the most of platforms like Instagram, TikTok, and YouTube to showcase your four-legged friend. Harness the power of social media to broaden your reach and create content that will resonate with dog lovers around the globe.
You've also discovered the latest dog product trends, from eco-friendly collars to smart accessories and CBD-infused treats. Stay ahead of the pack by offering your audience fresh and innovative products that cater to their furry family members.
Don't forget to join the pawsome community at Dogfluence.com, where dog lovers, influencers, and brands connect and collaborate. Elevate your dog brand or influence by joining this fantastic network. So, as we wrap up this tail-wagging adventure, remember to grab your leash, your pup's favorite treat, and continue exploring the fascinating world of dog trends, social media, and products. Visit Dogfluence.com and keep the excitement alive for you and your canine companion. Happy barking! 🐾