The internet is a vast landscape. It is constantly changing, and social media marketing is no exception. An important tool to use on social media when you post is hashtags. The right hashtags can be used to help you find your audience, as well as help your audience find you. They are also used to categorize and organize posts on social media and are a way to provide users with a way to find posts with a similar theme. It's important for your business to use hashtags because it allows your company to be discovered by other users. The benefits of using hashtags include helping you to reach new customers and expand your brand, and they are also a way to increase the number of followers you have. This is a good thing because it can help your company grow.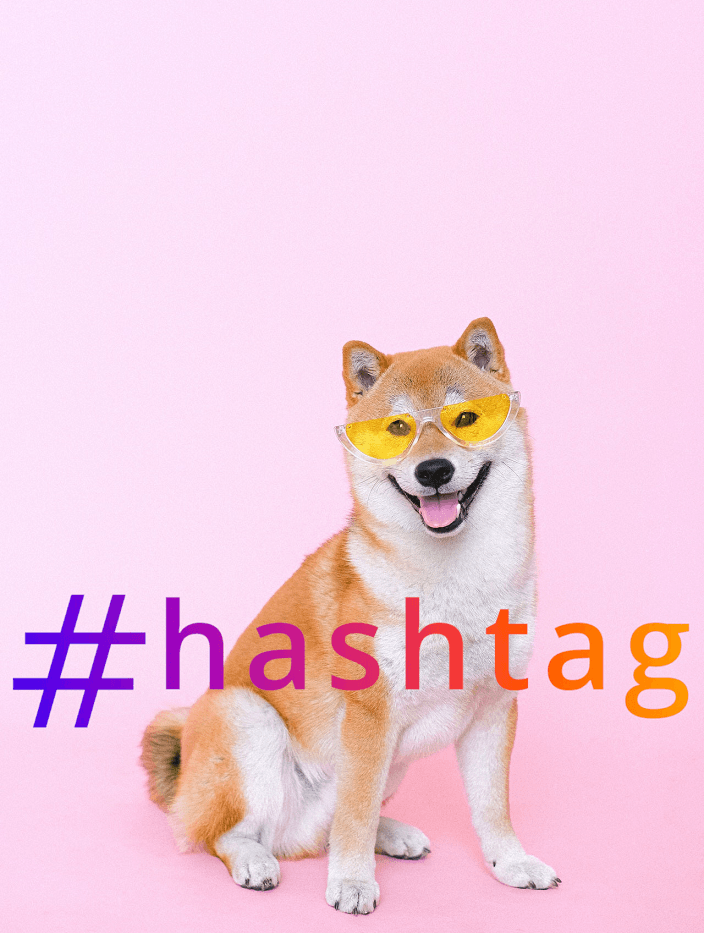 Hashtags for dog lovers
The best hashtags for dog lovers are #dogsofinstagram and #doglife. They've been used more than 1.5 million times and are an easy way to find cute dogs on social media.
Here are other popular hashtags to use if you're a dog lover:
#doglovers #dogsofinstagram #dog #dogs #doglife #dogoftheday #dogstagram #puppy #doglover #instadog #puppylove #puppiesofinstagram #pet #love #pets #dogsofinsta #cute #instagram #petsofinstagram #doggo #doglove #puppies #dogphotography #petlovers #ilovemydog #dogslife #petstagram #puppylife #cutedogs
Hashtags for small dogs
There are a lot of hashtags out there for people who love their dogs. But there are some hashtags that are better than others.
Here are the best hashtags to use for small dogs:
#happinessIspuppy #wagwite #puppylove #puppywishes #puppyics #puppymood #puppylove #dogfriend #doglover #puppies #puppyhug #puppylove #smalldogs #dogsofinstagram #dogs #dog #smalldogsofinstagram #chihuahua #cutedogs #puppy #smalldog #doglife #dogstagram #doglovers #puppylove #dogoftheday #doglover #chihuahuasofinstagram #smalldogsrule #instadog #cute #pets #puppiesofinstagram #dogsofinsta #ilovemydog #puppies #cutedog #dogslife #chihuahualife #instagram #chihuahualove
Hashtags for medium-sized dogs
The best hashtags for medium-sized dogs are #dogsofinstagram and #dogtime.
Other great hashtags for medium dogs include:
#dogsofinstaworld #dogsofamerica #pupperlife #cutedogsofinsta #cutedogclub #cutedogphotos #cutedogsig #funnydoggy #puppylove #dogloversclub #puppypic #dogphotos #dogphotooftheday #dogphotographylife #dogsmiles #dogmomma #dogmomproblems #doghikers #dogfunny #dogmania #dogdaysofinstagram #dogstagramdog #dogsarefamilytoo #dogparklife #dogstagrams #doghair #dogsinsnow #doginfluencers #dogdayafternoon #dogstagrm #woofstock #woofoftheday #woofdaily #woofs #doggymom #doggydate #dogpicsdaily #dogpassion #doglifestagram #cutestdogsoftheday #dogpaws #doggyworld #doghiking #dogswithattitude #doggylover #dogtrick #dogswithstyle #dogsdayout #dogforlife #dogsdogsdogs #dogloversofig #dogdog #dogheaven #dogsleep #dogsruletheworld #doggyheaven #dogsofinatagram #dogopower #dogsarebetter #dogsareawesome #cutestdogsofinstagram #mansbestfriend #furbabymomma #furbabylife #pawtyanimal #dogsofinstaworld #dogsofamerica #pupperlife #cutedogsofinsta #cutedogclub #dogsforlife #dogfun #dogmomaf #doglove #dogsareagirlsbestfriend #dogofig #dogsinstagram #dogsgram #dogoftheweek #doglike #doggycuddles #dogmumlife #doghike #puppycuteness #puppylovin #puppylove #pupperoni #pupster #puppysmile #puppyofig
Hashtags for big dogs
#bigdog #bigdogs #bigdogsrule #biggerdogs #hugedogs #hugedogsofinstagram #bigdogsofinstagram #bigstrongdog #bigdogsunday #bigdogsrock #bigdogsonly #bigdogsunited #bigdogsofinstagram1 #bigdogshugepaws #bigdogsofig #bigdoglove #largedogs #largedogsofinstagram #bigdoggos #massivedog #massivedogs
Hashtags for puppy lovers
#puppylove #puppy #dogsofinstagram #puppiesofinstagram #dog #dogs #puppylife #dogstagram #doglife #dogoftheday #puppies #doglover #doglovers #instadog #love #puppyoftheday #puppygram #cute #dogsofinsta #doggo #petsofinstagram #pet #pets #ilovemydog #instagram #cutedogs #pup #puppydog #doglove #petstagram #instapuppy #dogphotography #cutepuppy #frenchbulldog #dogmom #frenchie #goldenretriever #doggy #cutedog #dogsofinstaworld #animals #adoptdontshop #labrador #happydog #puppyeyes #bulldog #feature #photooftheday #instagood #puppylover #furbaby #dogsofig #frenchiesofinstagram #dogmodel #doodlesofinstagram #poodle
Hashtags for dog owners
#dogowner #dogsofinstagram #dog #dogs #doglover #doglife #doglovers #puppy #dogstagram #dogoftheday #dogmom #puppylove #dogtraining #instadog #pets #dogowners #dogslife #doglove #petsofinstagram #dogsofinsta #doggo #happydog #petstagram #love #puppiesofinstagram #pet #dogsarefamily #ilovemydog #petowner #pitbull #dogownerlife #dogphotography #of #cute #catowner #instagram #dogo #puppies #dogoargentino #dogolove #dogdad #dogtreats #dogfood #whitedog #cat #puppylife #cutedogs #petlover #mastiffpuppy #mastiff #dogmomlife #furbaby #doggy #dogaccessories #petlovers #dogsofinstaworld #dogosofinstagram #dogos #mastiffsofinstagram
Hashtags for dog businesses
#dogsofinstagram #dogs #petcare #doglovers #smallbusiness #petlovers #petservices #petsitter #petsofinstagram #dogbusiness #pets #adoptdontshop #petindustry #bark #puppyplaytime #dogsoverpeople #petaccessories #dog #saltydogs #daycare #marshfield #love #animallovers #dogaccessories #dogsofinsta #dogbandana #petsitting #dogdaycare #instadogs #petproducts #doggiedaycare #petbusinessowner #doglife #dogboarding #shopsmall #petbiz #dailydog #doggrooming #petstore #marshfieldma #daycaredogsarehappydogs #daycarerocks #saltydogdaycare #muttsofinstagram #mutt #dogsfordays #puppiesofinsta #petpreneur #doglover #petstagram #woof #petbusinesses #petfriendly #dogscorner
Hashtags for dog brands
#naturadogtreats #bigdogbakery #petsupplies #pets #dogsofinstagram #dogs #petshop #petstore #dog #petsofinstagram #pet #doglovers #petfood #petaccessories #dogfood #doglover #petlovers #dogstagram #petproducts #puppy #petgrooming #cat #petcare #dogsupplies #catsofinstagram #petstagram #doglife #petshoponline #doggrooming #catfood #petlover #grooming #dogtreats #pettoys #shoplocal #instadog #dogoftheday #puppylove #puppies #petfashion #animals #shopsmall #dogaccessories #smallbusiness #dogtoys #handmade #dogmom #happydog #instagram #cute #dogproducts #petlove #supportsmallbusiness #instapet #dogsofinsta #dogfashion
 The bottom line
Hashtags are a great way to help your audience discover your social media posts. When you use hashtags, make sure you are using them in the right places. For example, if you're posting on your Instagram account, you should use hashtags in the caption of your photos. If you're posting on Facebook, you should add hashtags in the text of your status updates. And if you're posting on a website, use hashtags in the text of your blog posts.
So, remember to use hashtags, and to use them in the right place.
Unsurprisingly, with over 133,717,673 Instagram posts, the No. 1 hashtag for dogs on social media is...
...
...
#dogs!