How Snuffelbox spread love with their 'Be My Valentine' campaign
Snuffelbox delivers monthly surprise boxes for dogs. The boxes mainly contain toys and snacks that reflect a new theme every month. In February 2022, Snuffelbox launched a new theme box, called the Valentijnsbox. To support the launch of the box, Snuffelbox started a campaign at Dogfluence.com. 
---
Company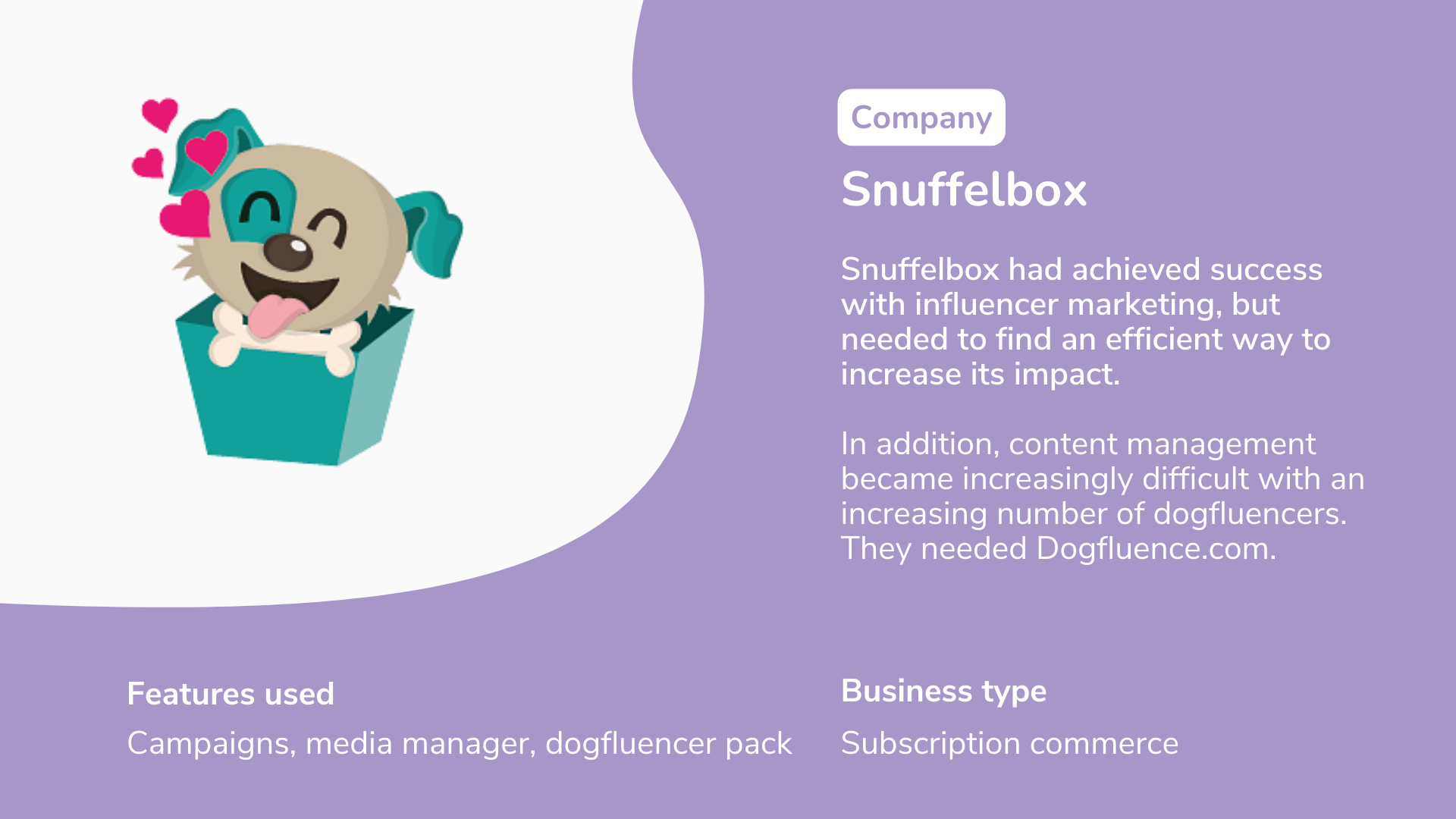 ---
What dogfluencers got sponsored
Snuffelbox sent 28 dogfluencers each a well-filled 'Be My Valentine' box with 3 toys and 6 (chew) snacks.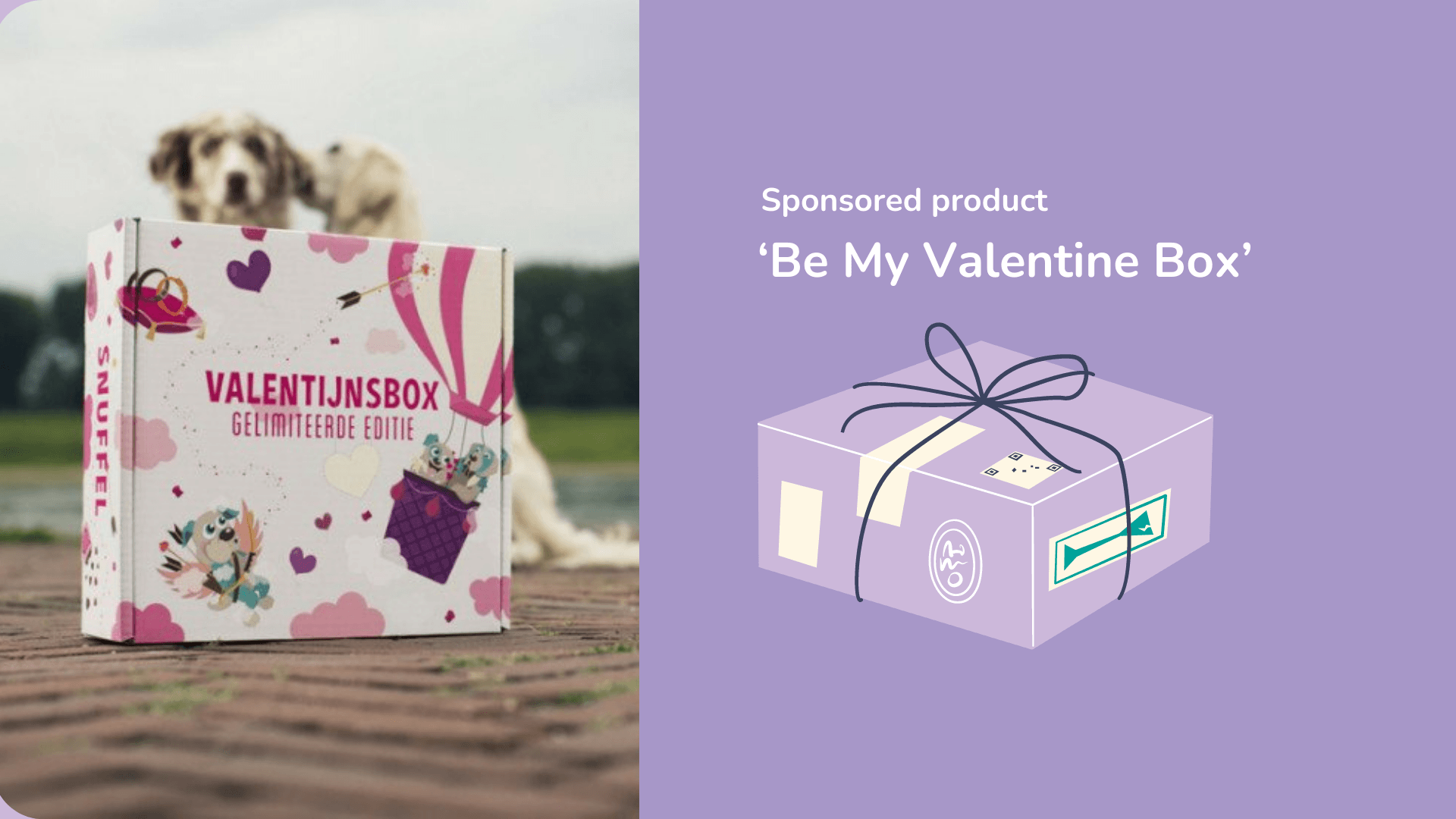 The total investment including product costs, handling, shipping and platform costs was ~$1,100.
---
✍️ Application period: Jan 18, 2022 - Jan 31, 2022
📦 Shipment date products: Feb 2, 22
🗓️ Campaign period: Feb 3, 2022 - Feb 14, 2022
---
Campaign requirements set by Snuffelbox
Review request ⭐
Write a few sentences and let us know what you liked and disliked about our product.

Promotion 🔗
Post at least two times (photo or carousel) of your dog with our box. Make sure the box is open with the products visible. Post at least one video / story / REEL of your dog having fun with the box and use #snuffelbox and @snuffelbox.
Media request 📷
High quality content is important to us. Upload 10 photos (orientation: 5 portret and 5 landscape) and at least 6 videos (orientation: 3 portret and 3 landscape) of your dog unboxing the product.
---
28 Dogfluencers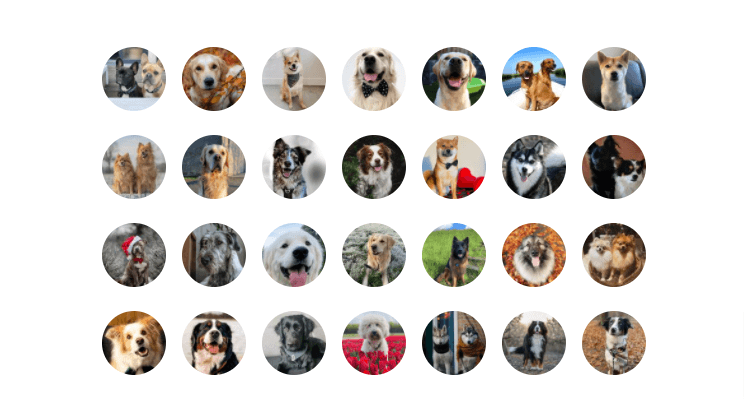 No less than 62 dogfluencers showed interest in the campaign and agreed to the requirements set by the brand. The marketing manager at Snuffelbox looked at the applications and ultimately rejected 34 dogfluencers, leaving 28 to run the campaign.
---
Total following: 368.220
The combined reach of these 28 dogfluencers was 368.220. The combined effort of many dogfluencers together provide a true love bomb on Instagram. The campaign went viral and dominated the dog space on Instagram for several days in the Netherlands and Belgium.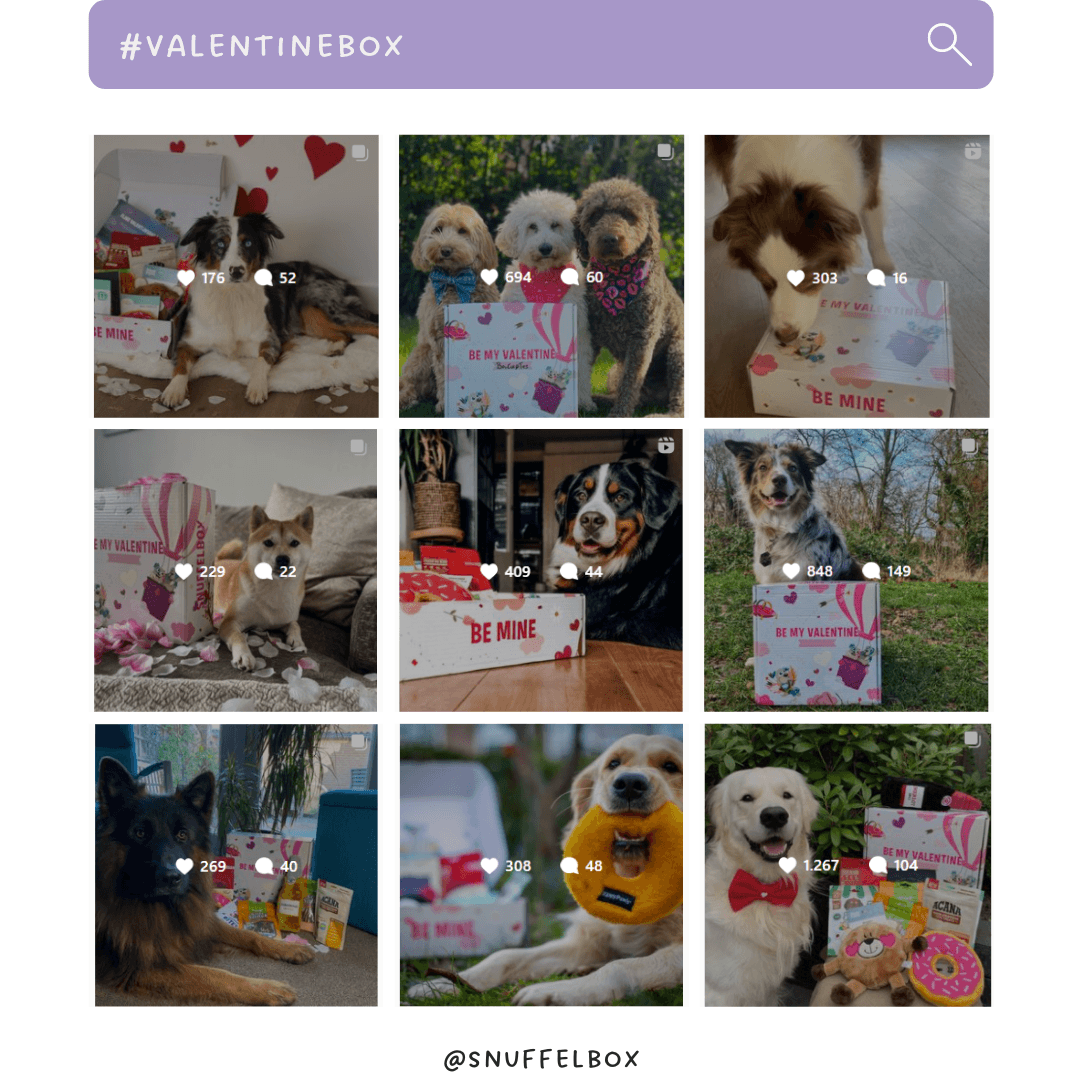 Many new subscribers who signed up to get the Valentine's Box indicated that they had seen some unboxing videos on social media.
---
453 pieces of branded content collected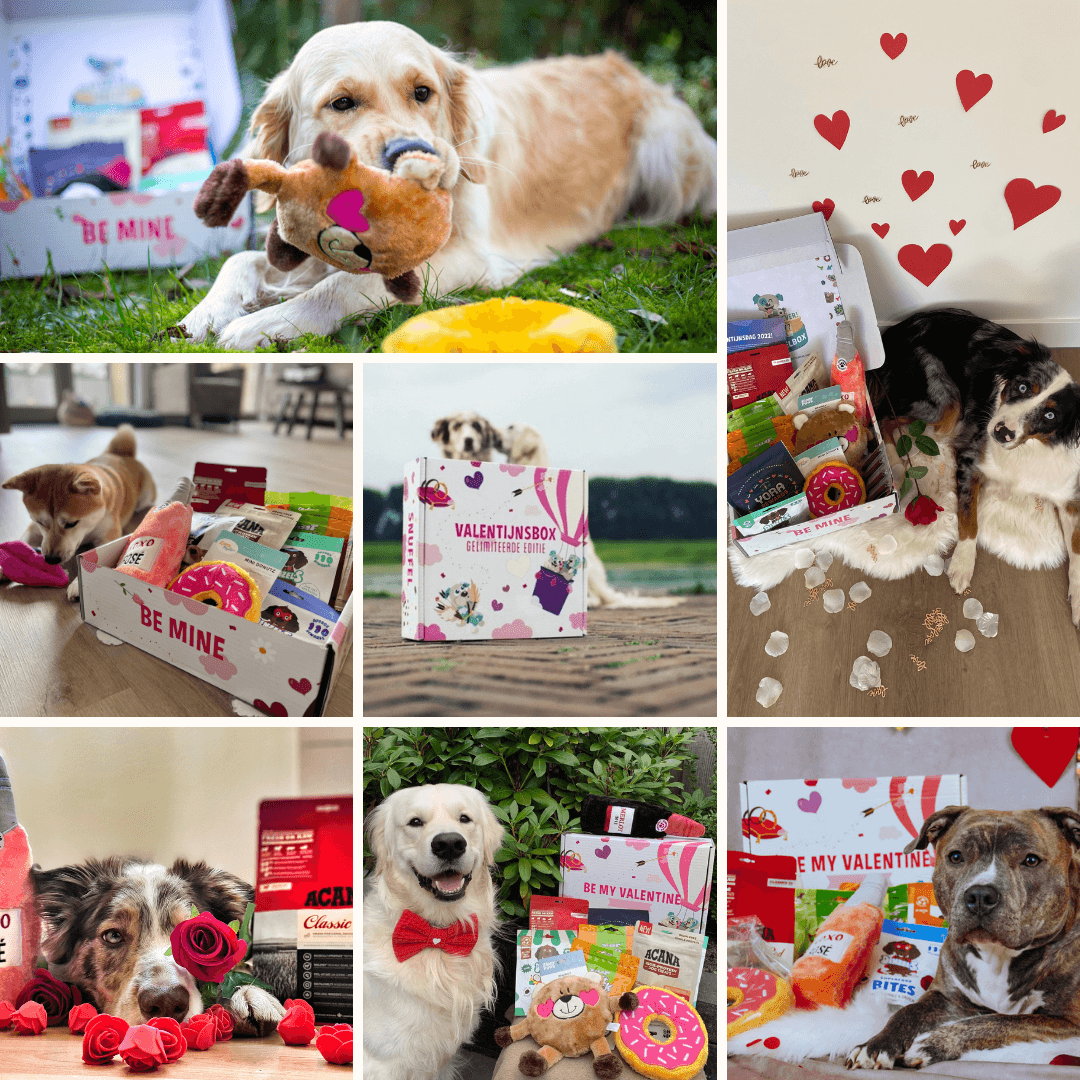 From Feb 3, 2022, the first branded content started coming in. Ultimately, more than 450 branded content files were uploaded.
---
26 Product Reviews
The Snuffelbox purchasing team wanted to know what dogs and owners do and do not appreciate about the box. With the product feedback from 26 dogfluencers in hand, next year's box is going to get a bit better!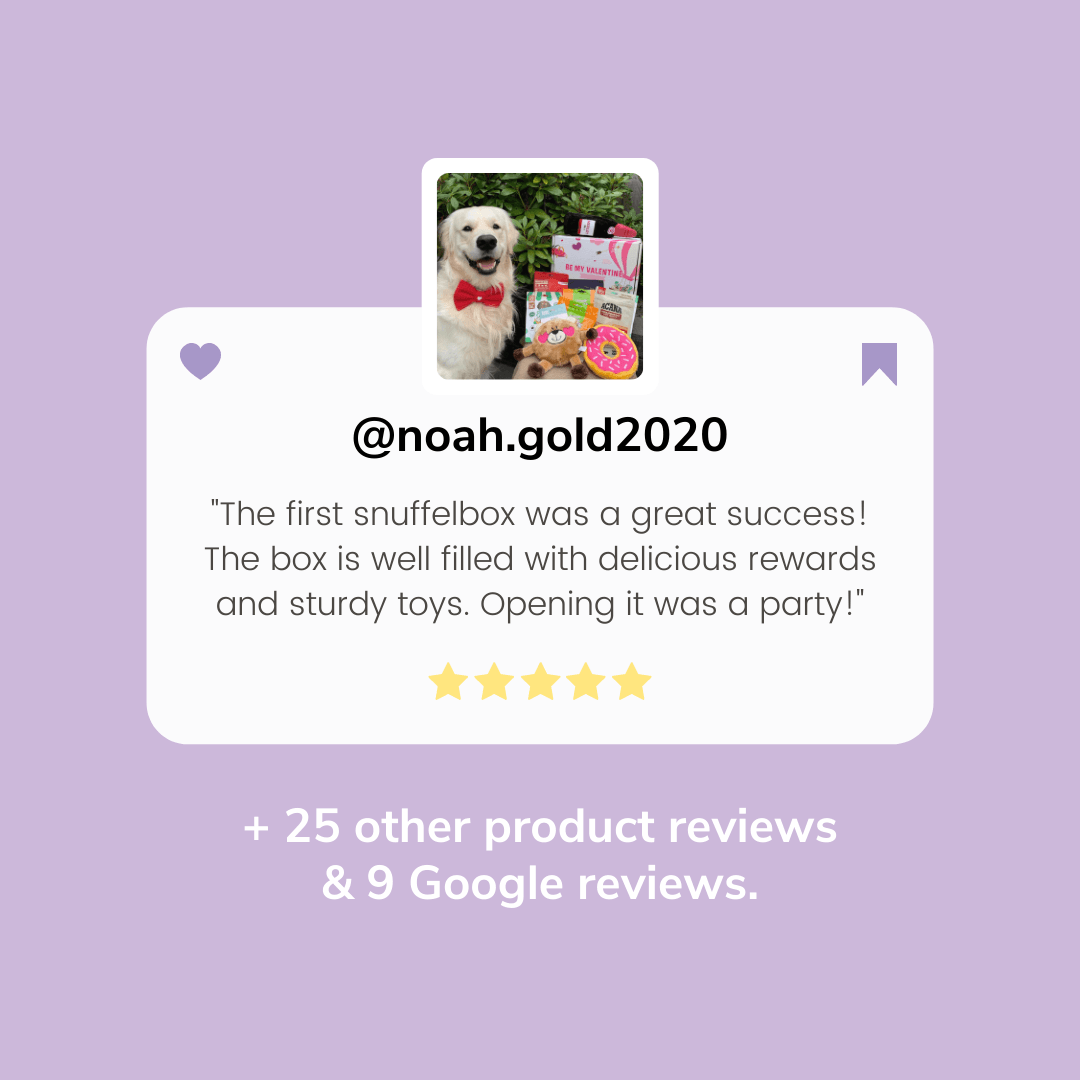 There are even 9 dogfluencers who have posted a public Google review. All five stars.
---
Reviews provided by Snuffelbox
All in all, the brand was very satisfied with the result and impact of the campaign. A number of dogfluencers have even been admitted to the 'Dogfluencer Pack' of Snuffelbox. These accounts are automatically pre-approved for the marketing manager when registering for a next campaign.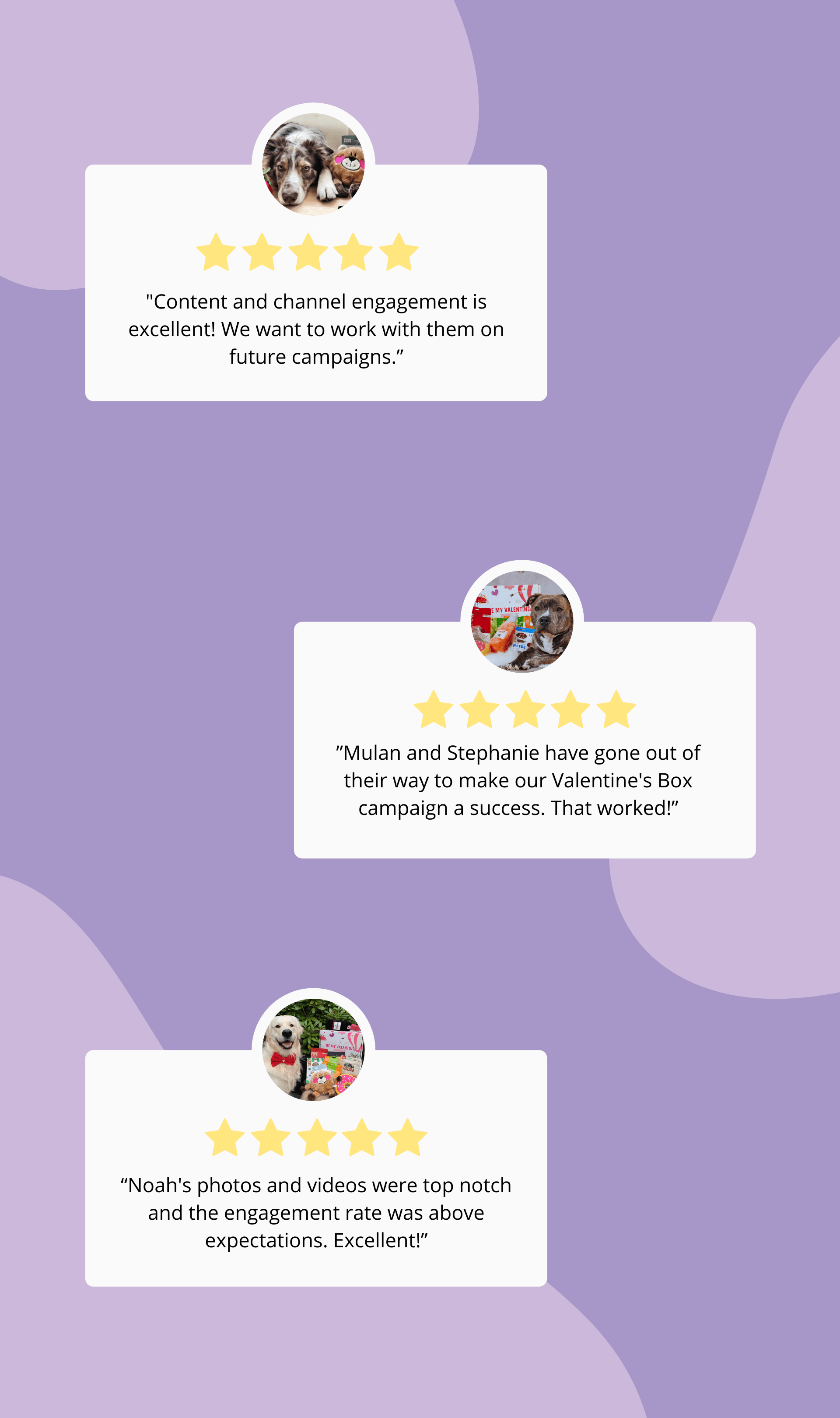 ---