Increase your brand's efficiency with Dogfluence's powerful software
Monthly and annual subscriptions built for teams of all sizes. Self-serve or fully managed.

---
Start a new campaign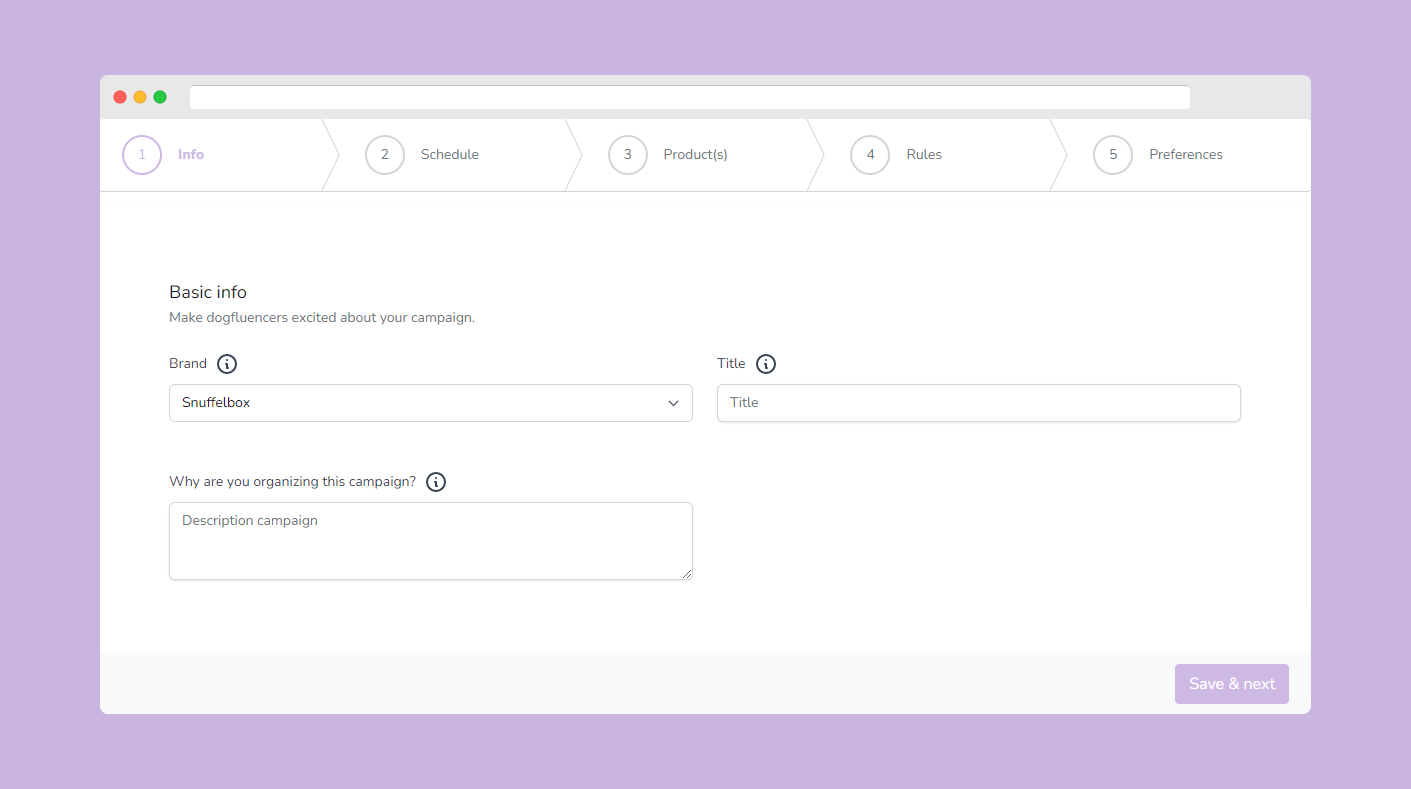 Create a brief in under 10 minutes with the 5-step Campaign Builder.
---
Watch the applicants pour in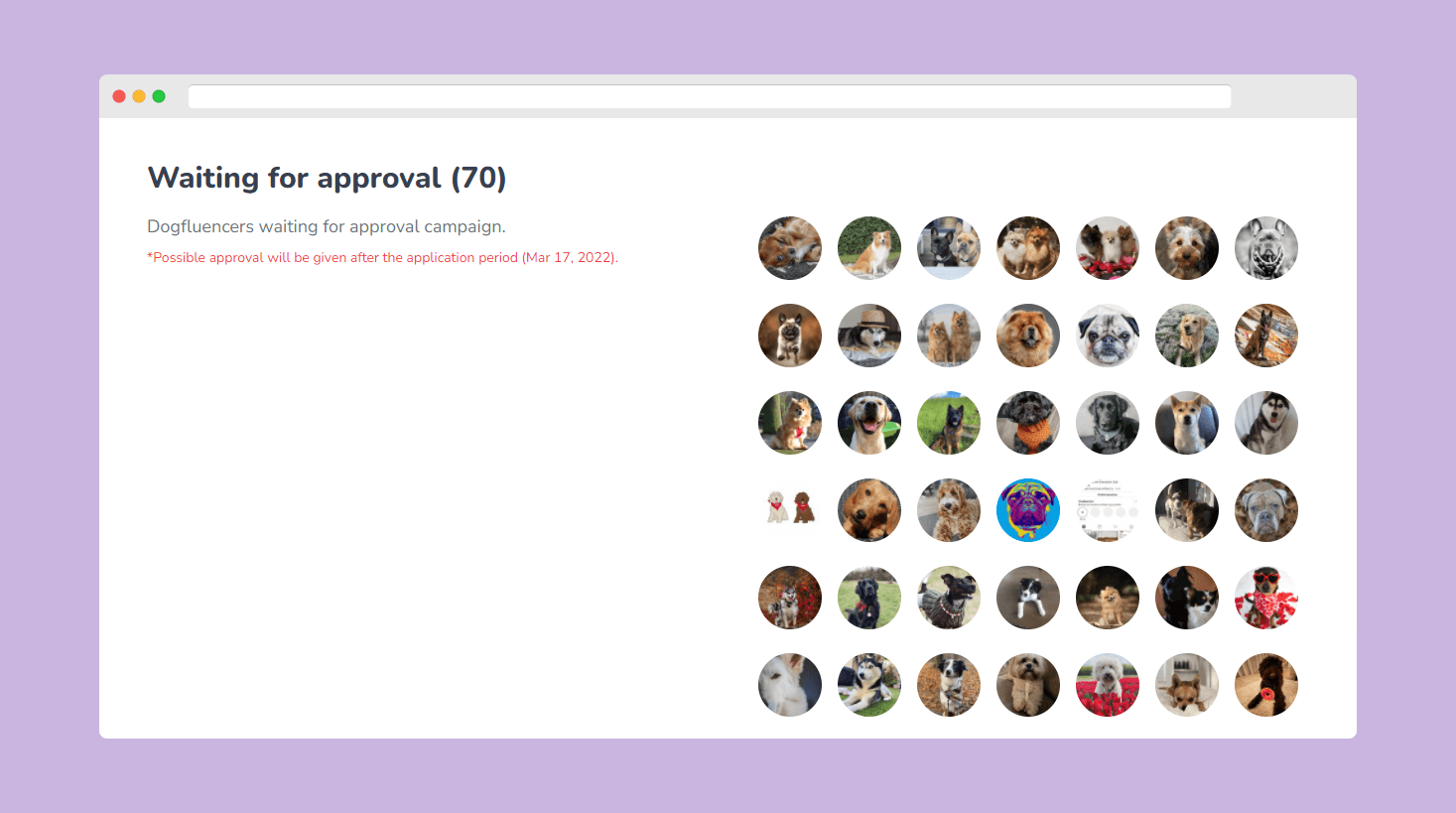 Check out profiles, hand-pick dogfluencers and send them your product. They create your branded content, promote your brand and write reviews and testimonials.
---
Track it all in one place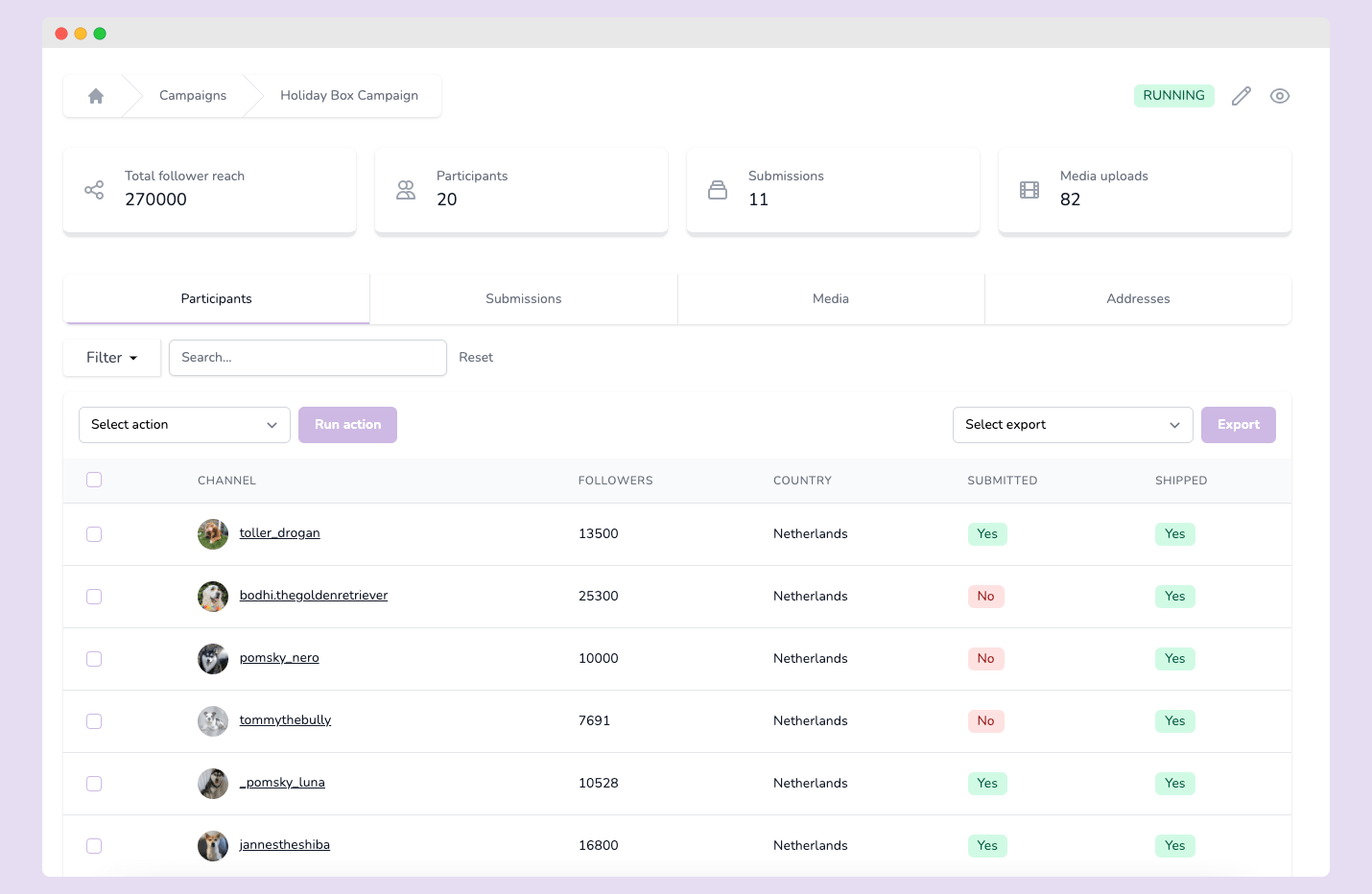 Seamlessly manage 100's of dogfluencers. Export shipping addresses, see who has already submitted, send reminders, download content and review dogfluencers.
---
Create your 'Dogfluencer Pack'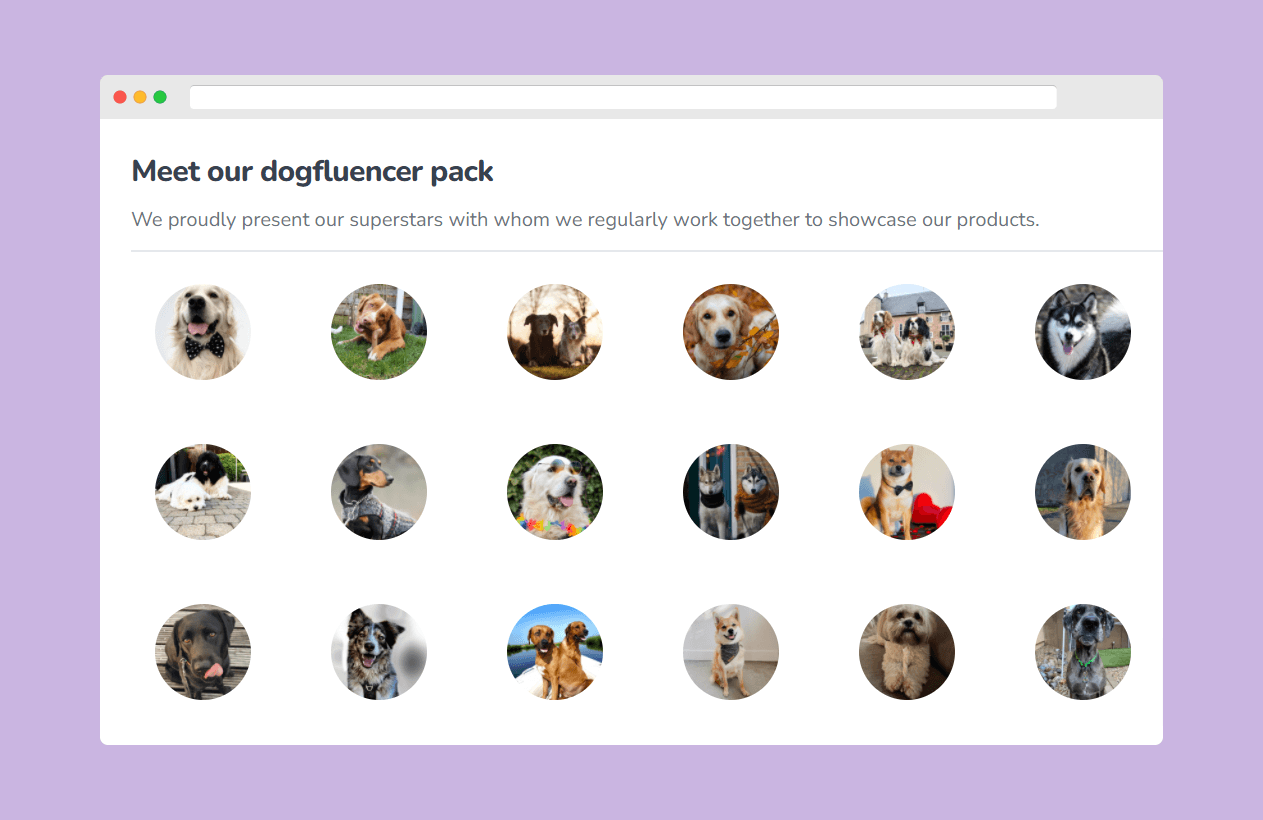 Are you satisfied with a dogfluencer? Add the him or her to your 'Dogfluencer Pack', so that he or she is already approved when picking dogfluencers for your next campaign.
---