It's no surprise that dog businesses, especially small-scale ones, struggle with marketing. But, with a little strategic planning, you can avoid marketing mistakes and make marketing your dog business easy. In this article, we're going to give you tips to help you market your dog business successfully. From finding your target audience and defining your brand voice, to choosing a social media platform and managing your content, read on to learn how to market your pet business.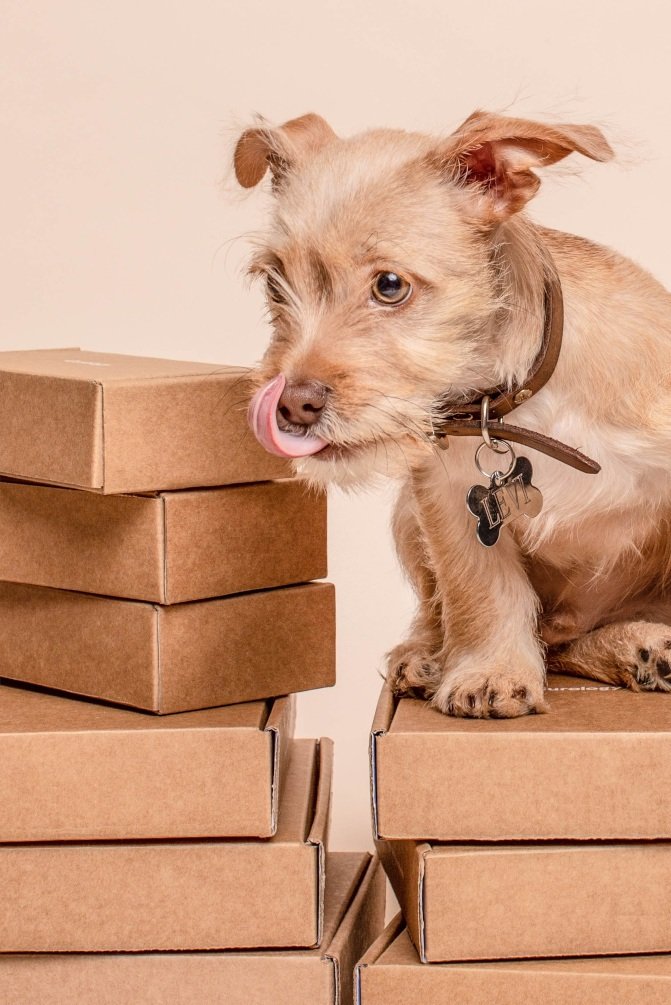 The most important part of marketing your dog business is to find your target audience. Because the more people that know about your dog business, the more likely you are to make a sale.
Pay attention to social media
Without social media, no marketing effort seems effective. Sites like Facebook, Twitter, and LinkedIn are free or inexpensive—depending on whether you choose to use paid advertising—ways to get the word out about your company and connect with potential customers who might be more willing to test your product.
Set up a market first
Before spending any money on a detailed marketing plan, it's always a good idea to begin by selling your products to end consumers. Then, you can utilize the feedback from these first consumers to improve your strategy by using it to improve your product and its packaging. For your first few sales, you might choose to put products on an online marketplace like Amazon, or you might wish to make contact with your friends, colleagues, and associates as well as your community.
Leverage content marketing
Blogging, videos, infographics, and other types of digital marketing can be a wonderful approach to earn from SEO and direct customers to your product. Your industry and particular problems that your products can solve can be discussed. Most importantly, it's crucial that your content marketing efforts fulfill the goal of making your product or company an authority in your industry.
Organize your email list
Information is undoubtedly the most valuable asset for any company, but it is especially crucial for businesses that conduct online sales. In order to establish a long-lasting relationship with your customers, it makes sense that developing an email list is essential. Offer some form of incentive to get people to input their email addresses on your website, then follow up with content that promotes your company and its product.
Which marketing tactics will work best for your company depends on its characteristics as well as those of your business. However, dog influencer marketing always has a positive return on investment.
The strategies we've shown above are just a few of the options you have for marketing your product, and we advise rigorous testing to determine which strategies are most effective for your particular requirements.
FAQs
Dog marketing definition: Work with your best friend, gain exposure—and make an income
Dog marketing is a term that refers to the marketing of dogs for commercial purposes. This is done through social media, and it's a form of influencer marketing. Dog marketing is a new way to market your dog and gain exposure. The goal is to partner with brands and make an income with your dog on social media through influencer sponsorships.
For example, if you have a pug, you can offer your audience a PugCast in which you discuss the breed, answer questions, and provide tips on how to care for your pug. You can also partner with a brand to offer your audience exclusive content. For example, you can offer your audience an interview with a well-known celebrity or a video of your pug performing tricks.
The number of social media marketers has skyrocketed over the past few years. This has only made it easier for dog influencers to gain attention and make money. If you want to be a dog influencer, know that it takes time and effort. And the best way to get started is to partner with brands.
Dog marketing ideas: The 2 most effective ways to promote your dog
There are so many ways you can promote your business and your pet. Using social media marketing is just one of them. The chances are, if you want to reach your target audience, you will need to use social media. We will be looking at ways to promote your business. From setting up your website, to getting an Instagram account, to starting a Facebook business page and playing it strategically, dog marketing ideas include but are not limited to the following:
Create an Instagram account for your doggo
Instagram should be emphasized because the platform has proven to be essential for gaining exposure for pets. Websites like Facebook, Twitter, and YouTube are also great social media platforms to get your dog seen. What's cool about social media for marketing is that it's free.
Get brands to sponsor you
If you want to be sponsored by brands, you need to put your dog out there. So, if you have a social media following, you can register your dog on Dogfluence and apply to marketing campaigns. This is great because you can work with brands you trust and love and get free products for your dog. Is your dog registered?
Puppy marketing
Most people don't get a dog to start a business. Usually, an owner adores their dog so much that they start posting cute pictures of their pup on social media. And then suddenly—magic—they gain a following. Soon after their pup becomes popular, it dawns on the owner to get sponsorships. Puppy marketing is no different from dog marketing, only that you'll usually promote different products.
Puppies are adorable, but the truth is, they aren't the easiest pets to market. They don't sit still, and their personalities haven't developed yet. Again though, the best way to let your pup be seen is through social media. YouTube and Instagram are great ways to create exposure for your puppo. You may also decide to have a website, a dog blog, or be creative and write a storybook about your dog and sell it on Amazon or via your website.
Dog marketing jobs
You get different types of marketing jobs within the pet industry. For example, you could be a pet food marketer, or be responsible for the marketing of a dog sanctuary. We've compiled a short list below of different dog marketing jobs. However, to take on any of these roles, you must have one main trait—a love for dogs!
·       Vet shop marketer
·       Pet shop marketer
·       Groomer marketer
·       YouTube dog marketer
·       Dog food marketer
·       Dog toys marketer
·       Zoo marketer
·       Dog marketing agency marketer